What's new in Lawn Care Business Technology?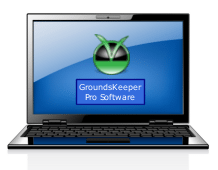 Looking for a landscaping app to keep your business running smoothly? Groundskeeper Pro software has the services you need to keep your business organized and billing simple. Your search for landscaping apps stops here. Run our software application on any desktop computer, laptop, or tablet. Also, it is compatible with the Microsoft Windows Vista, Windows 7, Windows 8 or Windows 10 operating system. Any computer with the ability to run…
Read More
Easy-to-Use Business Software Programs that Make Running your Lawn or Landscape Service Industry Business a Breeze!
Landscaping management software doesn't get any easier than this! Software conveniently tailored to lawn care, landscaping and snow plowing businesses.