Manage All Aspects of Your

Business


Easy to Use + NO MONTHLY FEES!
Business management software tailored specifically to the needs of lawn service, landscaping, and other outdoor property maintenance businesses.
ACCOUNTING
Automated Billing Wizard
Debit/Credit Card Processing
Manage Account Balances
Manage & Apply Late Fees
Manage Fuel Surcharge Fees
Payroll Expense Tracking
Reporting
Income Reporting
Expense Reporting
Tax Reporting
Customer Reporting
Chemical Application Tracking & Reporting
Invoicing & Estimating
Invoices & Statements
Service Contracts
Estimates
Mailing Labels
Courtesy Notes
Branded with Your Logo & Colors
Scheduling / Routing
Manage Service Schedules
Schedule Recurring Services
Optimize Service Routes
Customer Management
Manage customer account information including; jobsite locations, services, service prices, contracts, invoices, balances, & more
Data Management
Backup & Restore Data
Export Data
Archive Data
Import QuickBooks Data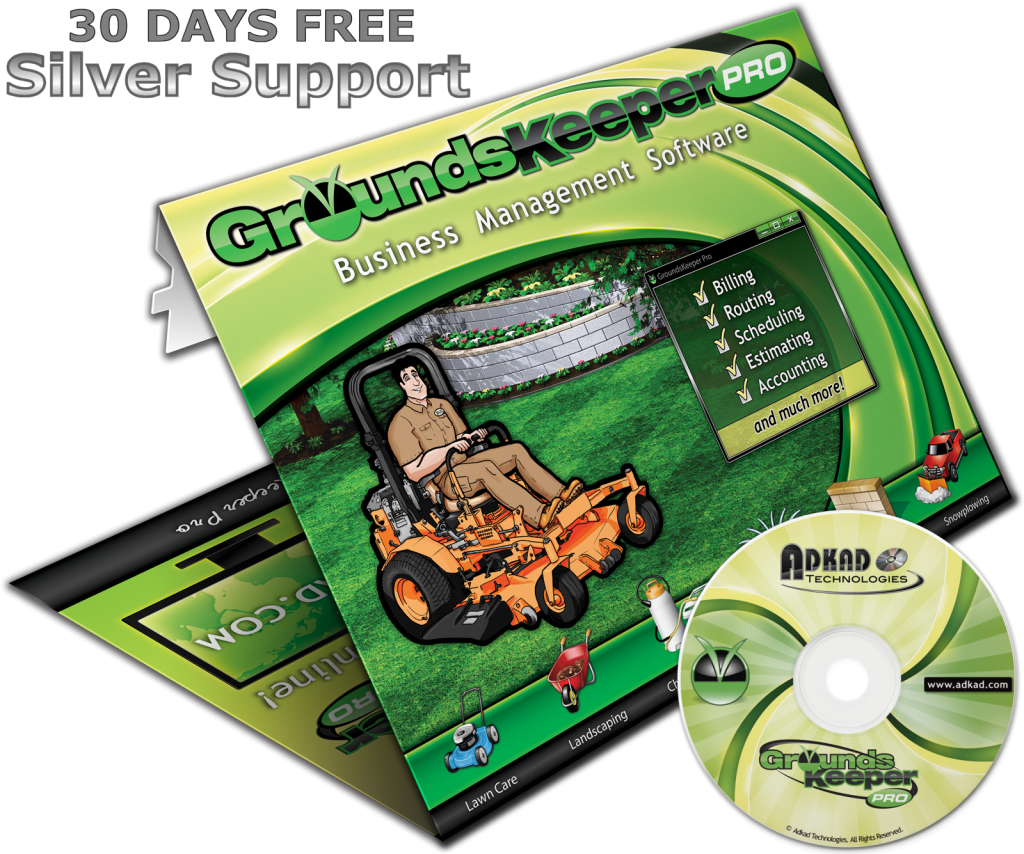 Hear What Real Users Have to Say!
Keeping track of customers has never been easier for me. At the end of my day I simply input who we serviced and who paid and how much. It is amazing how easy it is for me to keep track of where I am going everyday. I have had customers say the billing looks very professional. Easy to use, has never crashed and does what I need and more. 
T's Mowing
I have been using this program since July of 2002 and I absolutely love it. I have recommended it to anyone in the same line of work that has asked about it, and will continue to. This program is very easy to use and saves me more time than I could imagine when it comes to doing the book work necessary to run my business. I am a member of a forum and have recommended it numerous times to some of the newbies looking for a good program. Also the customer service has been excellent when I have needed it. My questions were answered and directions were very direct. Thank you for a really great program!
Bergbigler Lawn Care
This software is absolutely great! It is easy to learn and use. And, it has EVERYTHING we needed – plus MORE! It's really got the accounting completely organized for the first time since this company was started (used to do everything "by hand"). We look forward to using the estimating & scheduling features very soon. LOVE IT!
Precision Lawn & Garden
I am the owner of a large lawn care company in Virginia. I have been in business for over 12 years and the last 2 years I have been using GroundsKeeper. When I started using GroundsKeeper I only had 40 clients and now 2 years later I have over 350!!! I could have never done this if I didn't have such a great managing system. GroundsKeeper keeps me organized and helps me grow with ease. I am not a very computer oriented kind of guy and if I can use this software anyone can. Thanks for making such a great product better!
Jason Holder
I just wanted you to know how pleased I am with your GroundsKeeper software. Your software is user friendly and easy to learn. My experience dealing with the Tech Staff has been nothing but a pleasure. For 20 years I used a different software with very little support and always prayed nothing would go wrong. I had a problem and called your staff; she got me back on track within 15 minutes with very little information lost. I order products and receive them promptly. Thank you for your professionalism and your help with running my company.
Hofknecht's Horticultural Services, Inc
We are a start-up groundskeeping company, and Groundskeeper Pro has made a huge difference. We have been able to capture all our expenses, new customer lists, quotes, pricing, payments, schedules etc. in this "one-stop" software package. Our estimates and invoices had a professional look from day one! Thank you, Groundskeeper Pro for taking so much of the hassle out of starting our new business!
AJ Seasonal and Lawn Care Services
Download Your Free Trial Today
Full Version - No Credit Card Required
© 2018 Adkad Technologies, Inc. All Rights Reserved.