Landscaping Customer List Software
Easily Organize Your List of Customers by Category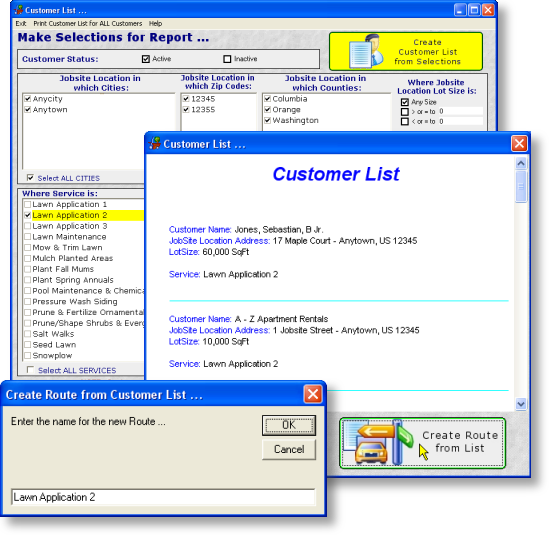 Use the GroundsKeeper Pro landscape management software, to search your entire customer base by job site location city, zip, county, lot size & bed size.
Finally, a User-Friendly
Customer List Software!
Our landscape management software can separate customers by service, service charge, whether a service is taxable or by the number of man-hours the service took. You can also filter between active and inactive customers.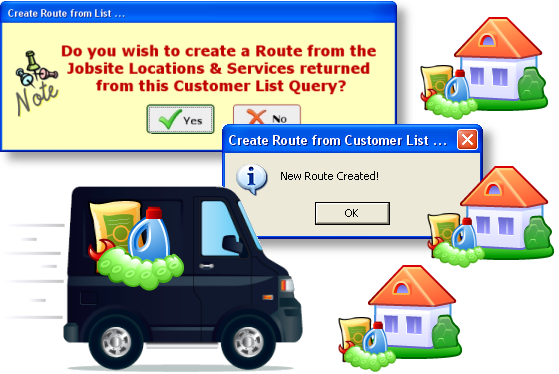 Create Routes with Customer Lists
Use the GroundsKeeper Pro landscape management software to view, print or create routes from the generated list of customers.
Manage Late Customers Easily
Track which customers are late through our customer lists' filtering system. For example, the software categorizes down to service charges. Therefore, you can easily search for and view the customer information you seek.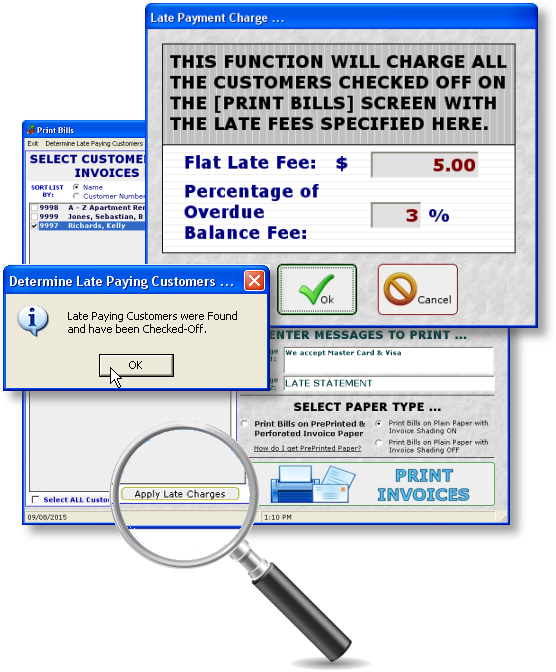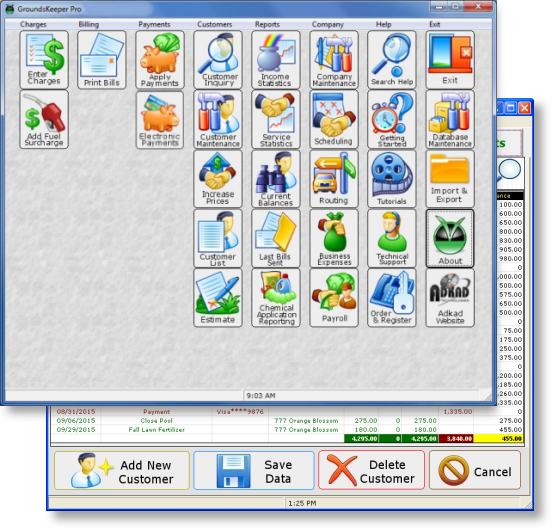 Your client information is securely stored in a searchable database. You can find the information you need quickly by filtering the customer list software.
As billing is tracked for you, you can look up a customer by inactive or active status. Filter your customer list software to find those in your specified category. Certainly, statistics can be easily found through this software.
How Our Customer List Software Can
Save You Time & Money
We understand that you are a busy lawn care business owner. Let our software lighten some of the load and track your clients for you.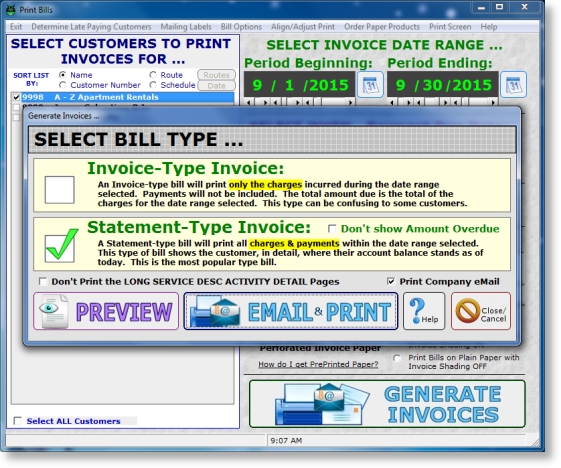 Simplify business processes for your lawn care, landscaping, landscape maintenance, irrigation, lawn care, hardscaping, chemical application, waterscaping, snow plowing and outdoor service company with our specialized electronic lawn care billing software.