Lawn Care Calendar Software
Quickly Set Up, View, and Print Schedules For Repeating Services
Organize your lawn care and landscaping business with our specialized lawn care calendar software and never lose track of an appointment.
Your One-Stop Scheduling Software
With NO Monthly Fees!
If you are a business owner looking to improve your lawn care scheduling process, you will love our lawn care calendar software for simple schedule routing.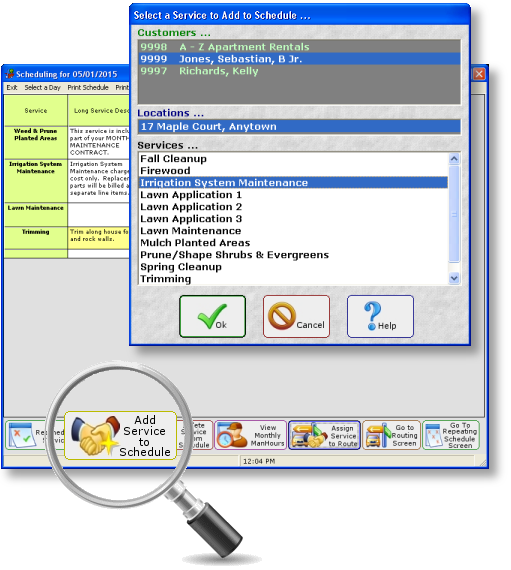 Save Time Like Never Before
You have a lot of work to do in your landscaping business. Let our software keep track of your appointments for you! With our easy-to-use calendar feature, you can see exactly what jobs you have throughout the day.
Avoid Overlapping Services
As a lawn care professional, customer satisfaction is important to maintain. Keeping an organized schedule with blocked out time slots for each client will ensure that you have enough time to provide every client with the services they deserve.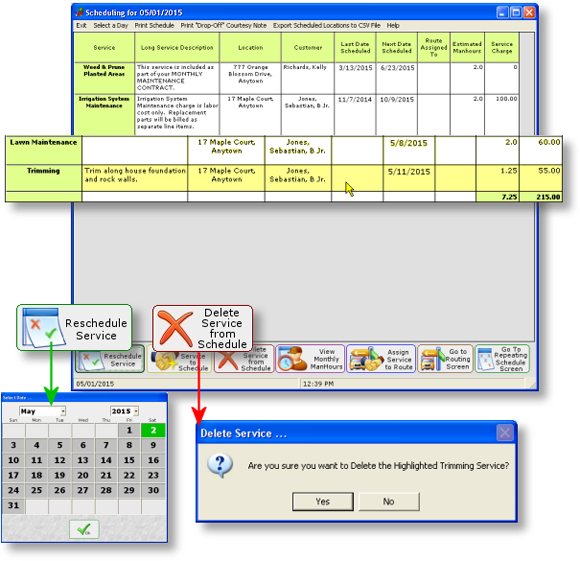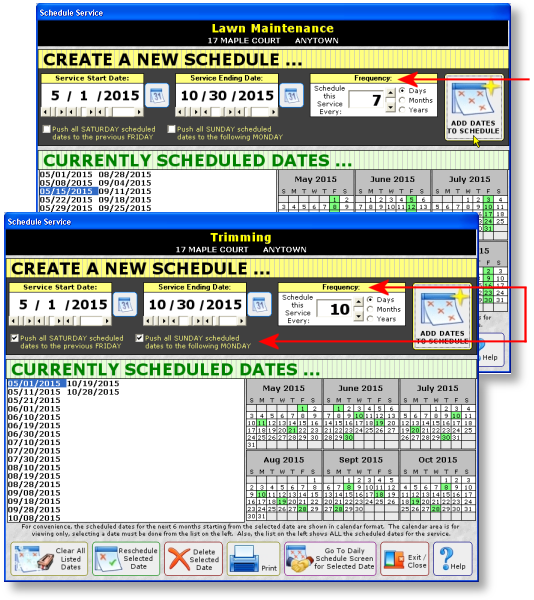 Automatic Repeated Services
It can be tedious scheduling every appointment each week at the exact same time. Our landscaping business software provides simple options to create a repeated service so you only have to enter it in once.
Build My Business Profits Through a Variety of Scheduling Options
Our lawn care calendar software creates a flexible platform for you to easily input appointments, and then email or print schedules.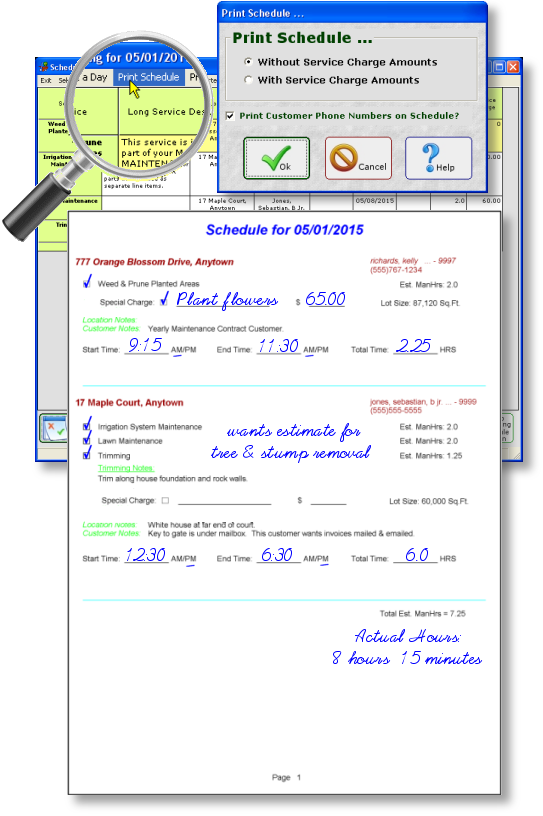 Can you imagine a simple, easy-to-use calendar feature for your lawn care business? Save yourself a lot of time and money by improving your scheduling processes. Give our lawn care calendar software a try today.