Simple Lawn Care Scheduling Software
Try Our Scheduling Software for Lawn Care and Landscaping
Whether you are an irrigation, lawn care, or landscaping business, our simple lawn care scheduling software is about to make your job a lot easier.
A User-Friendly Scheduling Software
Helping Business Owners Across the Country
We are getting lawn care business the tools they need to speed up their processes and save themselves a lot more time when scheduling services.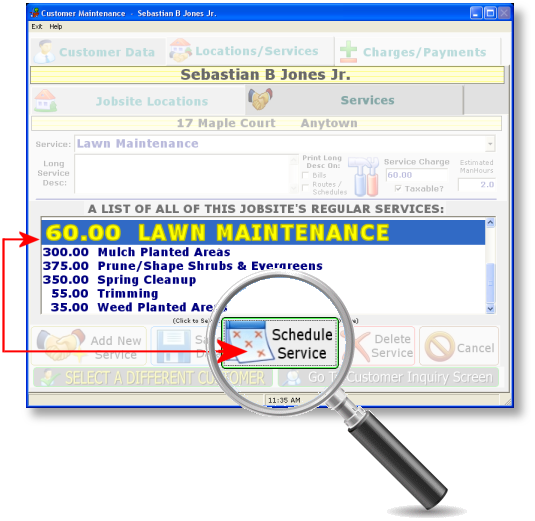 When you use our simple lawn care scheduling software, you can easily schedule a repeated service with the touch of a button.
Scheduling is fast so that you can get your appointment in the system and move on to servicing your clients.
Keep Track of Appointments
When you have a growing clientele, it is easy to forget to write down an appointment or let one slip out of your attention. Those days are over!
Stay completely organized and attentive to all of your scheduled appointments with our software specifically made for keeping track of your important lawn care services.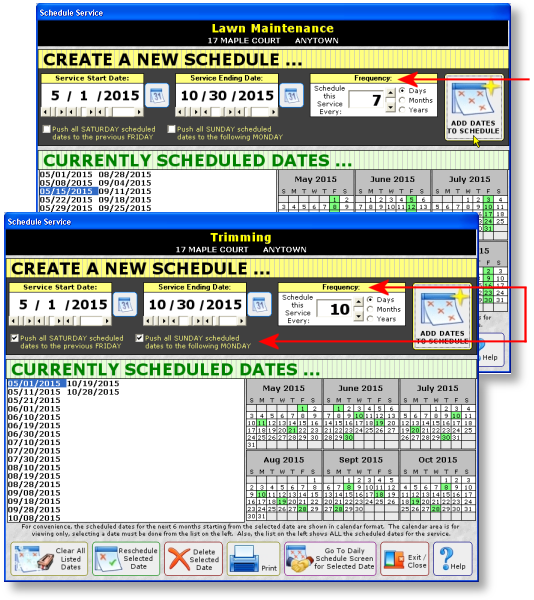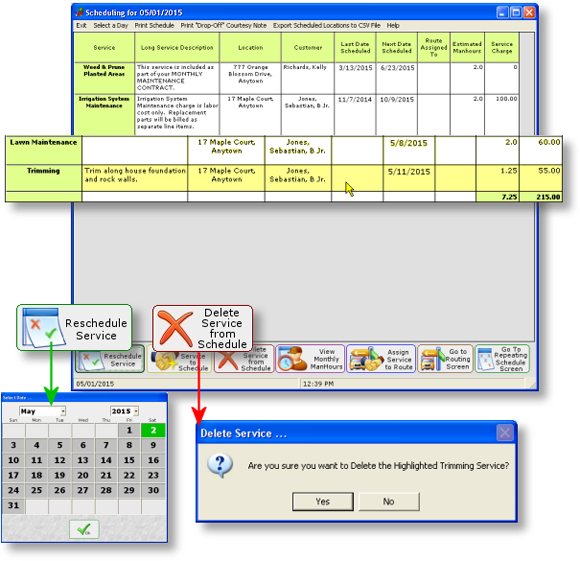 Our simple lawn care scheduling software makes it easier for you to avoid overlapping services, giving you enough time to get from appointment to appointment on time and focused.
It is important to give your clients the quality they deserve and paid for. Our software allows you to better track every aspect of your daily schedule, giving you more flexibility to focus on each client individually.
How Can a Simple Lawn Care Scheduling Software Build Profits?
Our unique scheduling software allows lawn care professionals to build organization, which is an important step to success.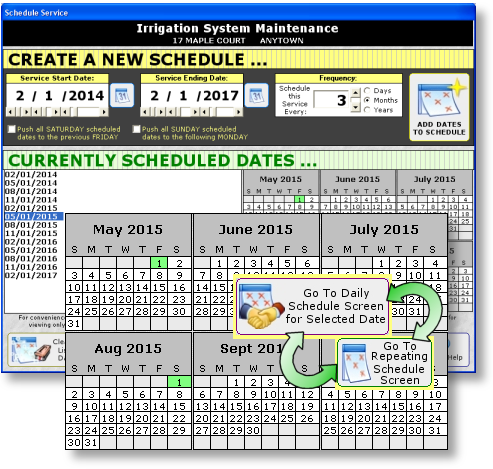 Creating your daily, weekly, and monthly schedule has never been so easy! We think it's time to simplify your lawn care business with our specialized lawn care scheduling software.